White Lithium Grease - NLGI No. 2
Part Number: 143501
Unit Size: 16 Oz. Tub
Unit Per Case: 12
Document(s):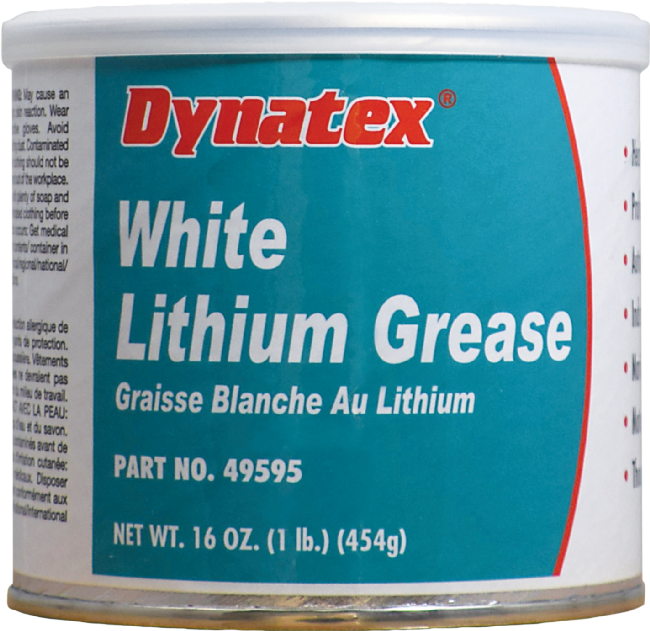 Product Description
---
Dynatex® White Lithium Grease is a multi-purpose grease designed to reduce friction between load bearing moving metal surfaces and/or the combination of metal and plastic surfaces. It is characterized by mechanical shear stability, very high loads carrying ability, excellent resistance to water, oxidation, and corrosion. It has outstanding performance in high temperature applications. In many cases, it equals or outperforms other high temperature greases such as, aluminum complex and polyurea base greases. It contains no heavy metals or other harmful environmentally undesirable additives.
Lubricates
Prevents rust and corrosion
Water and heat resistant
Multi-purpose, high temperature, long lasting lubricant

Use On:

Door hinges, hood latches, radio antennas, trunk latches, hatchback struts, garage door and delivery truck door tracks and more....
Product Interchange Information
Part #
Item #
Unit Size
Units Per Case
UPC Code